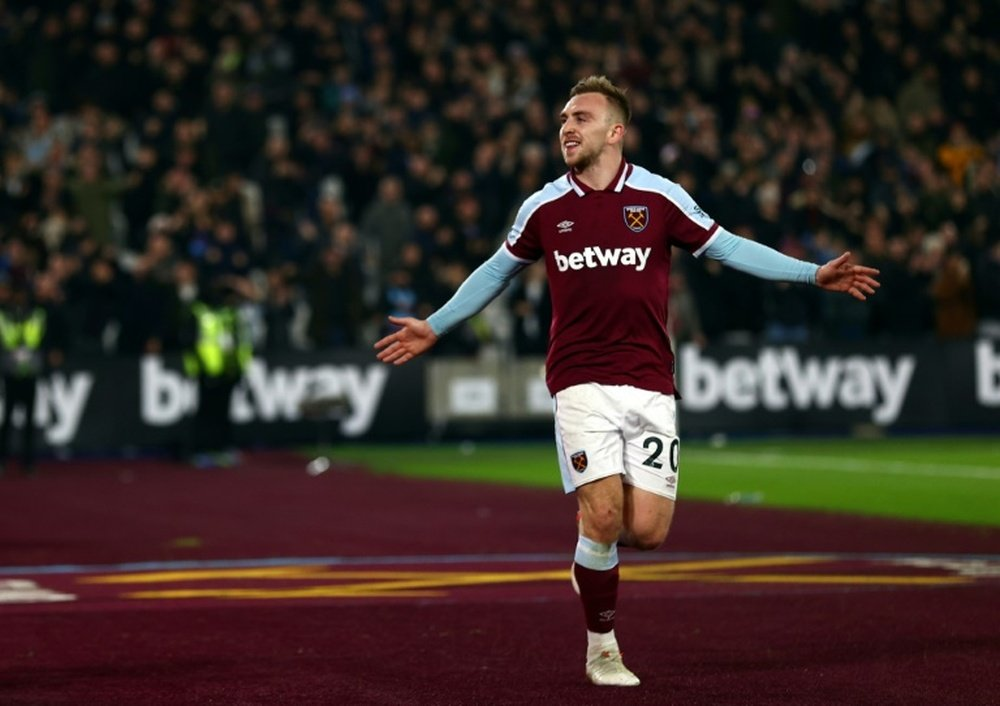 While it might seem strange to be writing about a West Ham United player on a Tottenham page, Jarrod Bowen has given us good reason. The exciting young attacker has been brought up to the England national team for the first time. Having propelled himself into national team contention with a season of great form for West Ham, Bowen is now taking that next step up.
As impressive as the Hammers have been, it is rare that Bowen will have ever played with guys like Harry Kane. Being able to work around the very elite of the English game would be an eye-opener for any player. Hammers fans will just need to hope that the player does not have his head turned by being around such classy talent.
However, from the sounds of it, Bowen has been blown away by what his new international teammates can do. In a recent interview on the England YouTube channel, Bowen was shocked at just how good Kane in particular was. Praising his mentality and work-rate, Bowen was blown away by the standard of what he was seeing.
The player himself enjoyed a fine season, contributing to 31 goals across all competitions – scoring 18 himself. Indeed, there is a reason the hard working Englishman is being linked with the likes of Liverpool. His form has been exceptional, and an impressive 13 assists shows he is more than just a finisher.
Speaking about Kane, though, it is clear that Bowen can now see the step up in standard for his teammates. West Ham have been a credit to themselves for the last 18 months or so; stepping up to the national team, though, would be quite a shock even for someone in the form Bowen has been.
What did Jarrod Bowen say about Harry Kane?
In the aforementioned interview, Bowen spoke glowingly about the form and condition of Kane. He said: "In terms of hardest trainer, Harry Kane. We did finishing yesterday, I wasn't keeping up with him. I was like, 'oh my god, this guy is a joke'.
"Right foot, left foot, header, shoulder. That is the level he sets for himself, he probably gets annoyed when he misses. Yesterday was just an eye-opener – this is the level. This is what the level needs to be."
High praise indeed, but it also shows a very good mentality. Many players who step up to the national team can find themselves a touch overawed by it all. While Bowen definitely sounds like he is blown away by what Kane can do with the ball, he didn't sound like was unable to try and match it himself.
If nothing else, it sounds like he has found another level of motivation from training with England. Spurs fans will just need to hope that Bowen isn't a Hammer for much longer; he has been a pain in our side before, after all. It is, though, nice just to be reminded about the high esteem in which Kane is held in.