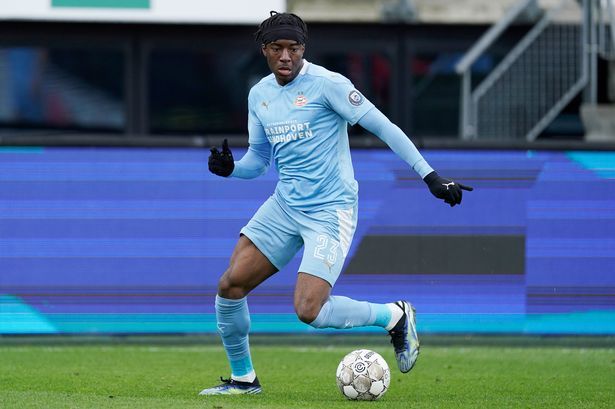 As the two prominent clubs in North London, Tottenham and Arsenal are often linked with the same player. Rivalries often do this, with major rivals such as Liverpool and Manchester United, and even Celtic and Rangers, linked with the same players as one another. This is a very common tactic used by agents in a bid to force teams to move faster and make signings happen at the rate and fees they want. However, one occasion where it might be the case is happening right now with Spurs.
Have you heard of Houssem Aouar? If you know an Arsenal fan, you no doubt have. Aouar is a playmaker who plays for Lyon in France, and is rated as one of the best playmakers in the French Ligue 1. Given Spurs have a strong Ligue 1-made midfield as it is, Aouar arriving would be a huge statement of intent. The player has grown frustrated at Lyon, and wants to move on as the club goes from one coach to another. Failing to play in the UEFA Champions League last season or this, the Frenchman wants to move on so he can secure his place as a France national team regular.
With a contract until 2023, though, it was assumed that Arsenal would land Aouar eventually. He was linked to the team for years, and their fans have become partially obsessed with mentioning the player on social media. However, it looks like he might end up in the one place they would never have expected – the other side of North London!
Reports in France suggest that the player is keen to make the move to Spurs, and could arrive before the end of the transfer window. It would be quite the coup, and would offer the double-value bonus of infuriating Gooners.
Spurs moving closer to Holland-based England starlet
Another player who is believed to be close to moving to Spurs is that of Noni Madueke. The youngster has been linked with Spurs for some time, and is seen as the ideal addition to the wing. The youth international currently plies his trade for PSV Eindhoven, where he has become a regular in the team alongside the now-departed Donyell Malon.
PSV are believed to be keen to keep the player, but a desire to head back home could see Spurs move to the top of the queue. Madueke is not the only English talent abroad that the Lilywhites want, though; they are also linked with Marcus Edwards.
Edwards plays in Portugal, and doing a deal this summer is believed to be close to a non-starter. However, the Aouar deal was once seen as almost impossible due to the likelihood of going to Arsenal. Now, that might change and we could see both Aouar and Edwards arrive in England sooner rather than later – and in Spurs colours, no less.
Though Edwards might be one more likely to be revisited later, the interest in genuine – if a deal can be done before the end of the window, expect Spurs to push the button.