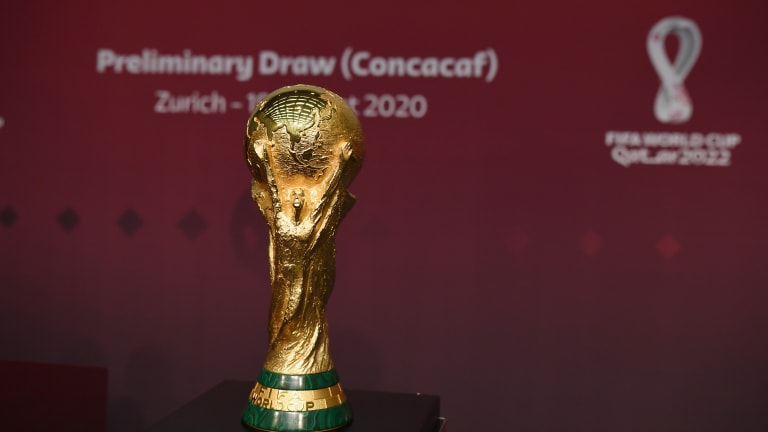 After a long coronavirus-enforced pause, World Cup qualifying in North America, Central America and the Caribbean will resume next week. It is crunch time in the first round, from which six teams will advance to the second round, which will also be played in June.
Smaller nations from across the confederation are essentially competing for three places in the third round, for which Mexico, the United States, Costa Rica, Jamaica and Honduras have already qualified. The top three teams at the end of that stage will qualify automatically for Qatar 2022, while another will advance to the inter-confederation play-offs.
The United States missed out on the 2018 World Cup, while Mexico got off to a great start in Russia but once again suffered elimination in the last 16. But before the giants of the region battle it out for a place in Qatar, some of the minnows from North America, Central America and the Caribbean will take the focus before the Gold Cup in July.
Group A
Only one member of the five-team groups will progress to the second round, so there is little margin for error in the coming days. Antigua and Barbuda occupy top spot in Group A after winning one and drawing one of their two games to date, but El Salvador are in hot pursuit – they are second only because of a slightly inferior goal difference.
Third-placed Grenada are also in contention, although a 2-0 defeat by El Salvador in March could prove damaging. Montserrat are rank outsiders on two points, while the US Virgin Islands (zero points) will simply be hoping to climb off the bottom.
Key match: El Salvador vs Antigua and Bermuda, June 8
Group B
The aforementioned Montserrat has a population of less than 5,000. Canada, who top Group B going into June's matches, has a population of almost 38 million.
The Canadians have some good young players in their side and will be hoping to qualify for Qatar 2022, although they have not been afforded the luxury of an automatic place in round three of qualifying. Both they and Suriname have amassed six points from six so far.
Three points back are Bermuda, who have an outside chance of finishing top, but the pointless Cayman Islands and Aruba are already eliminated.
Key match: Canada vs Suriname, June 8
Group C
Guus Hiddink is the manager of Curacao, but the veteran boss has been unwell with COVID-19. As such, Patrick Kluivert will take charge of the country's upcoming World Cup qualifiers.
There is plenty on the line for the stand-in coach, with Curacao and Guatemala both sitting on six points. Saint Vincent and the Grenadines will require both members of the top two to slip up if they are to steal in and win a place in the second round, but Cuba and the British Virgin Islands are simply playing for pride.
Key match: Curacao vs Guatemala, June 8
Group D
Group D is also likely to become a two-way battle for top spot, with a third nation possessing a slimmer chance of progressing.
Dominican Republic and Panama are the sides with maximum points to their name so far. Panama, of course, made their debut at the 2018 World Cup, but some key members of that generation have now retired from international duty. Making it to 2022 will be harder, but their fate is in their own hands in round one.
Barbados have won one and lost one, but will require both Panama and Dominican Republic to drop points in their remaining outings. Dominica and Anguilla are already out.
Key match: Panama vs Dominican Republic, June 8
Group E
Saint Lucia were drawn in Group E but withdrew before the first round began, making this the most open section. The Turks and Caicos Islands have been knocked out after playing two and losing two, but Haiti, Belize and Nicaragua all have three points to their names.
Belize are at a disadvantage due to the fact they have already played twice. Group E, then, is likely to be a shoot-out between Haiti and Nicaragua.
Key match: Haiti vs Nicaragua, June 8
Group F
There is still everything to play for in Group F too – although not for the Bahamas, who can no longer finish top. Puerto Rica still can mathematically, but a return of one point from their first two games means it is highly unlikely.
Saint Kitts and Nevis are top at present, although that is largely because their two games have been against the weakest teams in the group. Trinidad and Tobago are two points behind the leaders but remain the favourites to advance, while Guyana are three points short of first place.
Key match: Trinidad and Tobago vs Saint Kitts and Nevis, June 8