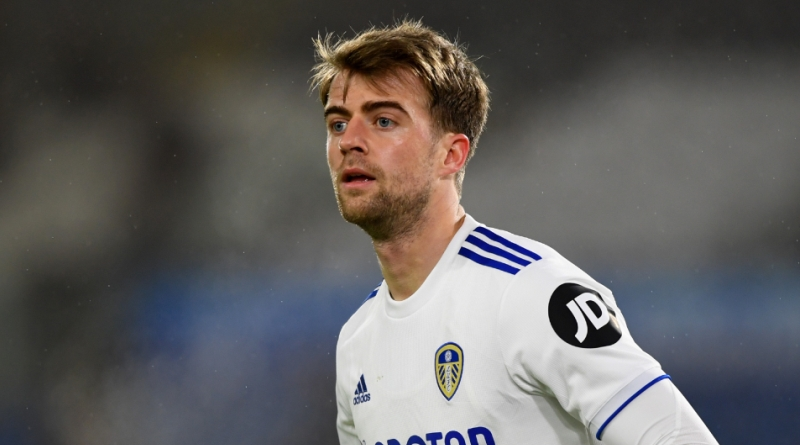 As one of the most underrated players in the Premier League, Leeds United striker Patrick Bamford is often forgotten about. When discussing a team-first goal scorer who can work hard, put defences under pressure, and finish with aplomb, most point to Liverpool forward Roberto Firmino. Though a far lower profile, Bamford has many of the same attributes. The fact that Firmino is a title winning international for Brazil has something to do with it; the lack of international recognition for Bamford also plays a role.
However, having joined up with the Three Lions in the last international break, the Leeds striker opened up on what it was like. Having finally been called up after a year-plus of Premier League standard play, Bamford was able to join up with other stars from across the biggest clubs in England.
He was given a positive welcome by the team, with his 28th birthday being celebrated via a cake dropped off by Mason Mount, Luke Shaw, and Bukayo Saka. Still, the Leeds man was clear that he felt a little apprehensive about joining up.
A precocious youngster, many expected Bamford to have been capped years ago. The forward, though, was clear that he was a mixture of nervous and excited to be taking part.
What did Patrick Bamford say about his England experience?
Having made his debut in a 4-0 routing of Andorra in the August internationals, the Leeds striker was delighted to be involved. However, when asked about how his welcome went when speaking to The Times, Bamford was clear that things had been only positive.
In the interview, he remarked: "All the players welcomed me. Every single England player. It was almost like a group of lads who've grown up together, been at school together and are friends off the pitch and just enjoyed each other's company."
However, despite the rosy reception the forward got, Bamford did admit that he had some apprehension about meeting a few of the England lads. Particularly, he was concerned about the Aston Villa quadrant of players, which included Tyrone Mings and Jack Grealish. Though the latter has moved on, he is a lifelong Villa fan and has a long memory of the 'feisty' games that both teams were involved in.
Speaking about the worries on meeting the Villa duo, Bamford added: "The two I worried about were Jack Grealish, because whenever we played Villa it had always been a bit feisty, and Tyrone Mings, because whenever I played against him we always had a battle…
"The last time we played he ended up picking me up off the floor. I was worried, thinking, 'These guys are going to be a little bit prickly.'
That being said, things were clearly fine among the England lads as Bamford noted: "They were the nicest guys. Ty straight away was chatting with me. I sat with Jack for dinner the first day and he's just a really funny guy, easy-going."
So, all things look to be going well for Bamford and co both at club and international level. Long may it continue.