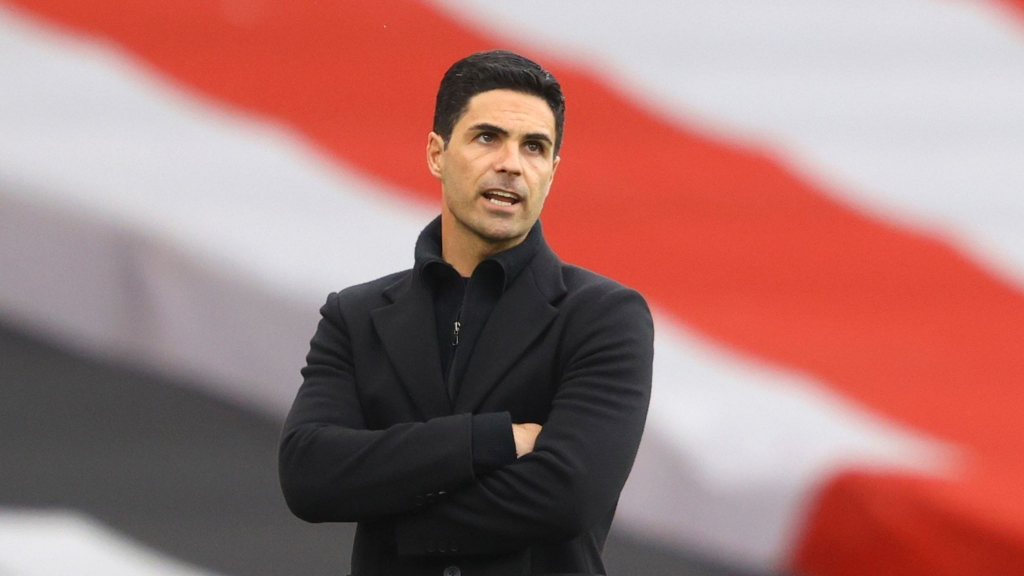 As coach of one of the biggest clubs in England, Mikel Arteta knows how important it is to protect his players. The Spaniard has always been one to take the brunt of criticism since he took over at the Emirates. Recently, he has spent much of his time in the press bemoaning schedule backlogs. Despite not being in Europe this year, Arteta has felt that odd scheduling of games has often limited his team from being able to perform at their best.
After the 2-0 home loss to Liverpool, ending a 5-game winning streak in the league, Arteta was asked about their next game. As a 12.30 kick-off against Aston Villa, Arteta provided a sarcastic "thank you very much" to the reporter, before carrying on with his own point. However, the Spaniard has since delivered his press conference ahead of the Villa game and did not hold back about his views on the current schedule. He said: Thank you so much to the Premier League for doing that.
"And they've done it again when we have to play Chelsea and Manchester United. So if they want to give them any advantage, I say to them today: 'Thank you so much for doing that'."
The Premier League is infamous for unsatisfying schedule times for players and local fans. The desire to be an international league, and with so much money coming from different timezones, means the league often schedules games at prime time timezones in other parts of the world. The downside is that the players then need to adapt to what can feel like a haphazard schedule designed purely to excite people who do not come to the stadiums.
Now, in his latest presser, the ex-Everton player has continued his tirade on the poor scheduling of the league.
What did Mikel Arteta say about the scheduling of fixtures?
During his presser for the Villa game, Arteta was asked if he stood by the commentary that he gave after the game. Some, after all, believed it was merely an emotional reaction after a tough home loss. Arteta, though, doubled down, saying: "I do because I am talking about the Premier League. I heard some comments about me saying 'oh wait, when you are in Europe it's nothing new'.
"But I'm not comparing Europe. I'm complaining [about] the Premier League and how we schedule the games in the Premier League. When you are in Europe and you have the Premier League, it's a different story.
"What I am comparing is the Premier League and it's very different. Got to do it again soon (next month, playing against Chelsea and Manchester United). We are the only team that is scheduled like that, and I am not talking again about Europe because some of those teams are not going to be involved in Europe."
The game will kick off at 12.30 regardless of his complaints, and Arsenal know that a win would set them up excellently as they push for a return to the UEFA Champions League in the 2022-23 season.