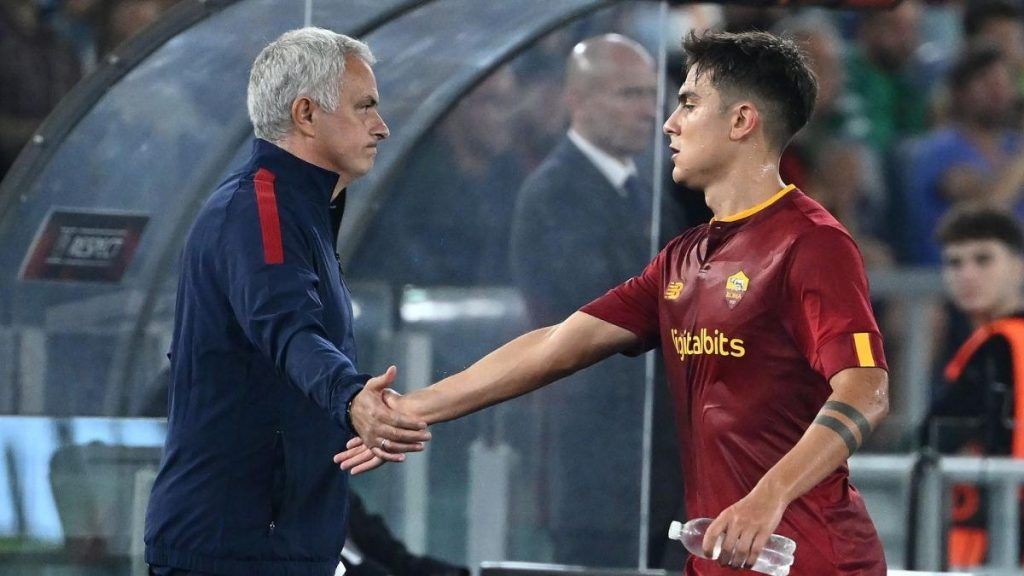 AS Roma are set to play in their second European final in just two years. Given the club had only one won European final in its existence before 2022, this has been a period of stellar continental progress for the Giallorossi. Winning next Wednesday against Sevilla in Budapest would provide current coach Jose Mourinho with yet more evidence that he is reborn as a coach. It would also provide Roma with UEFA Champions League football.
The task of winning the final, though, is complicated. Though Mourinho has never lost a European final – winning the five he has been a coach in so far – he faces a Sevilla team who practically own the UEFA Europa League. Going back to the UEFA Cup days, Sevilla have won the title six times since 2006. They are without a doubt the dominant name within the competition. Roma winning would be a surprise.
That surprise becomes even more difficult to believe in, though, when the fact that Paulo Dybala looks set to miss out becomes clear. The Argentina international is the sparkplug that gets Roma playing; when he is on the pitch, they are a different side. Remove the Argentine from the line-up and they become a dour and obstinate team. With him in the team, they frequently score goals and play better football.
His injury problems have limited his impact on the pitch for many years, though, and this season looks to be no different. The World Cup winner is struggling to get fit in time for the showpiece in Budapest. Mourinho himself was clear that he might not make the final, which would be a crushing blow.
Sevilla are hard enough to beat in 'their' competition as it is; losing the best offensive player in the squad would harm Roma's chances even further.
Liverpoolfchub is one of the best English Premier League sources online.
Dybala not certain to make the team – definitely will not start
When asked in his press conference ahead of the weekend game against Fiorentina, Mourinho was clear that Dybala is facing an uphill struggle to make the weekday showpiece. Though Mourinho was clear that he would have sat out the tie with Fiorentina regardless, with the squad very much focused on the Europa League final, he was pessimistic when asked about whether or not the Argentina playmaker would be back in time.
"I don't think he can play. Honestly, I hope he can make it for the bench. It's the last game of the season even if after that we have Spezia. But for Paulo, it would be the last game. I'd be happy if Paulo could go on the bench and play 15 or 20 minutes. Spinazzola and Karsodrp have trained separately, Dybala is still with the doctors."
"We tried to use Dybala, I thought he could play 45 minutes against Salernitana or Bologna. We are trying to do everything, but the truth is that he's out. He won't be there on Saturday, Pellegrini too, but surely he will be there on Wednesday."
On that note, then, it looks like Roma will need to simply hope for the best. Without Dybala, their already slim chances of victory become that little bit thinner thanks to the sheer quality that Sevilla possess.