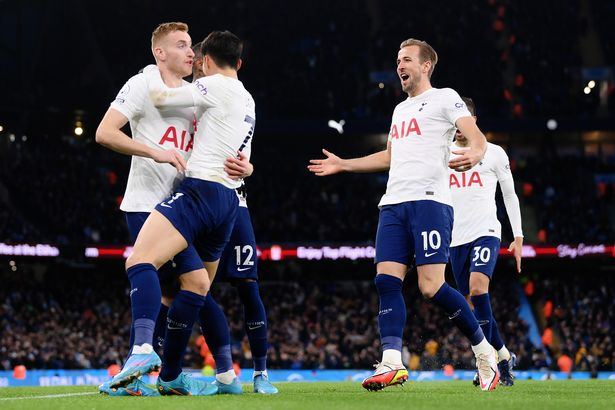 With so many recent signings at Tottenham being busts as opposed to booms, the signing of Dejan Kulusevski was met with some apprehension. An exceptional season at Parma seen the Swedish international propelled into the starlight, before a move to Juventus came to fruition. His time in Turin, though, was borderline disastrous. Limited game time under a rookie coach in Andrea Pirlo was followed up by the arrival of the much more conservative Max Allegri. For the Swede, getting gametime in Italy was going to be much more challenging than it should have been.
Arriving as Spurs as the marquee first arrival of the Antonio Conte era, then, was one that came with risks. For one, much like another arrival in Bryan Gil, Kulusevski was a young player who had built his reputation off a run of form in a single season. Add in his young age, and there were doubts. So far, though, the doubts appear to have been for nothing – Kulusevski looks every bit the pure talent that was advertised.
However, for all of the excitement around his fit with Harry Kane and Son Heung-Min, an issue has potentially arisen. There are reports that Kane in particular is uncertain about waiting for Kulusevski to fully develop. Given the age disparity, Kane would likely be approaching the end of his peak as Kulusevski hits his own personal prime. Is he willing to put the later portion of his career – and the chance of winning medals – in the hands of a young Swede?
Despite making a huge impression so far, there are doubts about how consistent Kulusevski can be. For every performance like the Manchester City and Leeds United games, there will be no-shows. This has already led to embarrassing FA Cup exits and some odd league results.
Inconsistency of youth likely to cause Kane divide
Much like his new manager, Kane was keen to see veteran signings arrive who are more on his own age-group and wavelength. To see Spurs punt for two players in Kulusevski and Rodrigo Bentancur was exciting; it was also two players who would need to develop, settle, and work out their weaknesses. Juventus, after all, are a winning club; they will have sold both talents for a reason.
Spurs cannot gamble on Kane being happy to simply stick around and wait for his young teammates to develop. Of the first-team at Spurs, few are in their prime. Most are either a year or two away, or have already reached their prime. For Kane, this represents an issue. Can he trust that the mixture of youth and veterans at Spurs are good enough to win titles?
Or will this be a case of Spurs starting a rebuild project whilst he is still at the club? Would that make it hard to commit for himself and for the coach?
For now, fans can enjoy Kulusevski and the infectiousness he plays with. However, fans would also do well to understand that, in time, those around him might come to expect more than exciting youthfulness.