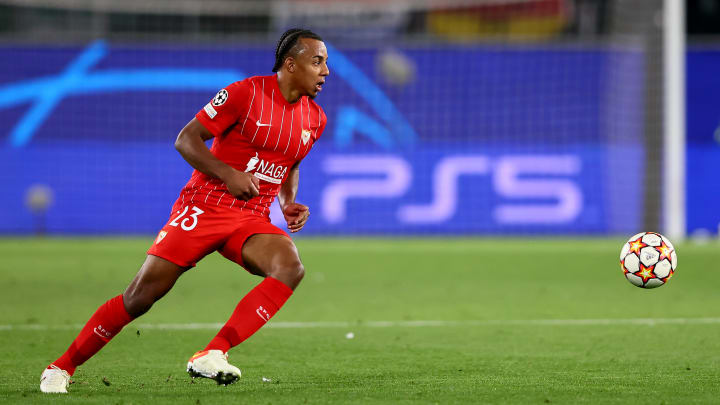 Having once been seen as the club of signing players in their prime for excessive fees, today Chelsea are far more pointed in their transfer dealings. Ever since the introduction of Financial Fair Play (FFP), Chelsea have set about making smart moves to sign-up young players. While very few eventually end up in the first team, the use of the loan system allows the Blues to see these players progress and improve. Then, they are sold on for large fees which are then put towards the key players that Chelsea actually need.
Recent years, though, have seen the Blues start to sign younger talent to come right into the first team. While names such as Jules Kounde excite, it is often the younger players who arrive and contribute immediately. In fact, recent marquee signings – from Kepa to Romelu Lukaku – have arguably failed to impress. It has been more project-based signings that have been the ones to make the biggest impression in blue.
One name we might be adding to that list in the years to come is that of Hugo Ekitike. The 19-year-old was heavily linked with a move to Newcastle United in the winter window, but nothing came of the talks. However, the Blues are known to be keen to pounce and beat a list of teams as varied as Real Madrid, Liverpool, Manchester United, and Juventus to the signing of the exciting teenager.
Other names across Europe such as Borussia Dortmund and Olympique Lyonnais are also being linked. However, it is believed that Chelsea have the funds, the clout, and the space in their squad to convince the French youngster to come to England instead.
Who is Hugo Ekitike? Would he be a good signing for Chelsea?
Always keen to bring in players who look a step beyond their age group, Chelsea have had their eyes on Ekitike for some time. However, for most football fans, his is a name that they might still be getting used to hearing.
That being said, with 10 goals in just 22 games for Stade Reims, it might not be long until he is the talk of the continent. Impressing in a limited Reims side has given the player plenty of platform to grow and improve in front of the watching crowds. Not only is his near 1-in-2 record impressive for a young striker, but his overall game mixed with a blend of power and technical class makes him a very interesting prospect.
The player is under contract until 2024, and Reims are believed to be happy to do a deal in the summer thanks to the numbers involved. Given that midfielder Jorginho is currently top scorer with just nine goals (showing the paucity of form by the star forwards already on the books), the Blues could use another prolific young striker.
For now, then, it is clear that Chelsea – along with large swathes of European football – are looking very closely at this hotshot young striker.