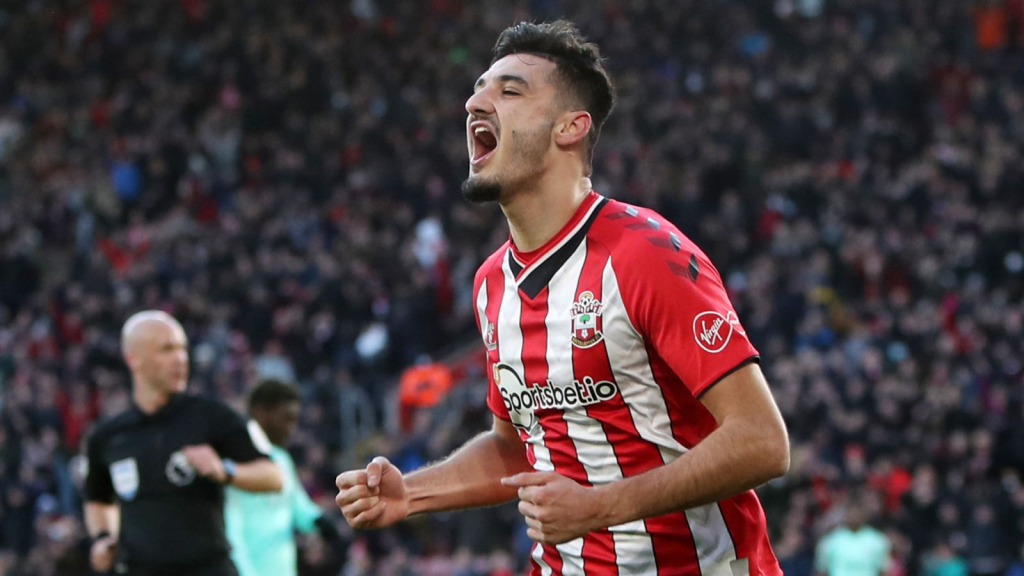 Having boasted one of the largest loan setups in Europe, Chelsea have been made aware that things need to change. A change in ownership is on the horizon, as are changes to the loan system across European football. As such, the days of being able to keep hold of and loan out scores of players each summer will come to an end. With that in mind, there will be some tough decisions to make this summer – including what should be done with youth team forward Armando Broja.
The young striker has enjoyed a wonderful season at Southampton, becoming a key favourite of the South Coast teams supporters. A regular return of goals has also been backed up by excellent work rate and a commitment to improving all parts of his game. With the likely exits of Timo Werner and potentially even Romelu Lukaku, then, it should come as no surprise that Chelsea are keeping a close eye on Broja.
With the loan system changing, it will be important that Blues can find a way to make the most of their key young talent. Given a slot for a striker is set to appear in the coming months, it could be that Broja sticks around at Stamford Bridge beyond this season.
Six goals in seventeen league games is a solid return for a player who has been talked about getting an England call-up. His decent goals return, though, is further improved when you add in a strong body of work off the ball. A grafter who knows how to get things done in the box, Broja is a very modern forward who would suit the style that Thomas Tuchel employs quite excellently.
Broja among loan players set for a Chelsea chance
Alongside Conor Gallagher, it looks like Chelsea could have a few of their returning loanees in the first-team picture. This should excite fans who are keen to see some more progress in the coming seasons, especially as some of the key players at the club reach their peak ages, or pass their peaks. Having a crop of young players like Gallagher and Broja who can follow the pathway set by the likes of Mason Mount is very important.
With less opportunity to just hold on to players without giving them chances anymore, though, it is vital that Chelsea find a means of building and maintaining a squad that can compete for titles. Under new ownership, too, it is likely that Blues will move into a more developmental model – this will mean taking a clear approach to using the young talent in and around the club.
Reviled by some for using the loan market in such an intelligent way, it will be interesting to see what the next generation of fans feel about Chelsea. The days of being able to stockpile talent to the same level as before are coming to an end. This generations hot young things, though, including Broja, could be the ones to benefit from a shift in ideology from the club.