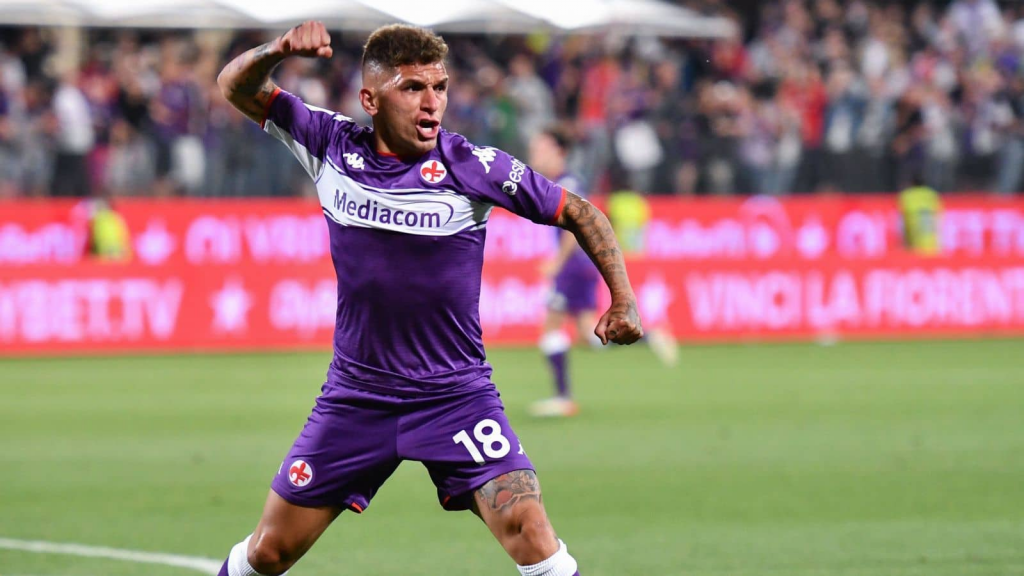 Signed as one of the most exciting playmakers in Europe, no Arsenal fan can call the move for Lucas Torreira a success. From the moment he arrived, the player seemed pretty unhappy with his lot in North London. He was quickly seen as a poor signing due to a lack of acclimatisation in the league and the country. Very, the player was making noises that he wanted out – and a loan to Spain came, via Atletico Madrid. Despite being part of a league winning team, he barely kicked a ball for Los Rojiblancos and ended up moving back to Italy last summer.
Fiorentina took him on, and Torreira was by all accounts reborn. A clear natural fit for Italian football, he returned to his all-action, exciting best when playing there. After a season that seen the Viola fight for UEFA Champions League football until the exit of Dusan Vlahovic, the club eventually managed to qualify for the UEFA Conference League. The hopes were high, then, that a deal would be done to take Torreira.
The deal, though, appears to be dead. In what was a rather fiery farewell post to the fans who took to him so well, Torreira was his usual no-holds-barred self in a rather aggressive farewell message. The deal has collapsed with Fiorentina unwilling to pay the £12.5m fee agreed with Arsenal in the first place. instead, they tried to agree a deal for an even smaller fee – something Arsenal would not agree to.
Now, the club has a problem on their hands. They have a player who is vocal about leaving, who does not like being in England, and who wants to return to Italy. Italian clubs who want him could be limited to those outside of the top four, as his form since leaving Sampdoria has not really justified a bigger club taking a risk.
As such, the Gunners face a headache they need to overcome.
What did Lucas Torreira say about leaving Fiorentina?
The player has, to his credit, never been one to hide behind platitudes or talk nonsense. He has always been clear about what he wants, and even his early moaning about leaving Arsenal was somewhat refreshing. In a post on his Instagram account, though, Torreira went Full Torreira in an explosive post, noting: "Dear "Tifosi" from ACF Fiorentina. Unfortunately, the time has come to say goodbye. It is with great sadness that my relationship with ACF Fiorentina ends. Club that gave me so much love and support all this time. From the beginning they made me feel at home,
"I discovered a wonderful city that was always kind to me, both on and off the pitch. They always showed me affection, respect and for that, I will always be grateful. Thanks to his trust I was able to find the continuity and level I wanted. I owe that to my teammates and all the fans who gave us energy game by game.
"Know that I always left everything on the field of play for these colours. Special thanks to all the club staff; cooks, props, manager, physiotherapist and security. They are the fundamental piece for the functioning of this institution.
"Know that I did my best to continue being part of this club, but unfortunately there were those who, acting in a bad way, according to my understanding, managed to prevent this from happening and that is why I have to leave. I wish you the best for the future. They will have one more fan cheering from wherever I have to be."
Typical Torreira, and one just has to hope that his forthright nature does not preclude him for being moved on permanently.